It's no longer about what you know, it's what you do with what you know that differentiates you from the rest in today's wisdom-based economy.
We are in the people business …
Our practice is simple and genuine. We invest time with our candidates to understand your skill set, values and long term requirements. This means we like to get to know you and spend time at the start of your journey with Hard Hat Recruits.
There is a clear ongoing shortage in the construction and engineering disciplines and so we are careful to work with candidates for the long term. There is only one successful candidate for each vacancy and this may mean highly experienced and qualified candidates miss out on a specific opportunity however we work with you on an ongoing basis to source a suitable role.
At Hard Hats we know how important it is to get the right job fit and career path so we look forward to representing you in your career
Job Seeker Testimonial –
"Hard Hats took a partnership approach to my recruitment when I was looking for a new role and their networks proved to be really successful. I was keen to move back into a full time Senior Quantity Surveying role and the team took the time to establish what I was really looking for and importantly would not compromise on their clients requirements for organisational fit. I know when I am recruiting people to work under me, that I will be asking the team at Hard Hats to help! Thank you again."
Mike W. – Auckland
Register with Hard Hat Recruits
Hard Hat Recruits has a growing database of skilled and qualified people, nationally and internationally. Join our pool of professionals, and let us assist you on your pathway to an exciting career. Once you are registered with us, you will have a unique login where you can access your profile to update your resume and details online and keep up to date with the latest Hard Hat Recruit jobs.
Note: If you are an overseas candidate, you will be asked to complete an additional questionnaire as clients require the right to work (visa) to already be in place or understand there is a genuine commitment to relocate to New Zealand.
[otw_shortcode_button href="/register-with-hard-hat-recruits/" size="large" color_class="otw-black" bgcolor="#FFF200″ icon_position="left" shape="radius" border_color="#363636″ ]Register your CV here[/otw_shortcode_button]
Resources
The construction and engineering industry continues to grow… and the NZ demography means that this discipline will continue to be a skills shortage.
Must see sites
These "Must See" sites are a broad look at Engineering and Construction in NZ and are a great starting point for those investigating migrating to New Zealand, or just refreshing yourself on what is happening within the wider industry.
WorkSafe NZ is New Zealand's workplace health and safety regulator, with a focus to embed and promote good workplace health and safety practices. They are also the regulator for electricity and gas safety in the workplace and home.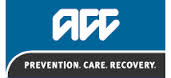 ACC – The Accident Compensation Corporation (ACC) provides comprehensive, no-fault personal injury cover for all New Zealand residents and visitors to New Zealand.
.
Immigration New Zealand (INZ) is part of the Ministry of Business, Innovation and Employment and is responsible for bringing the best people to New Zealand to enhance New Zealand's social and economic outcomes.
The Institution of Professional Engineers New Zealand (IPENZ) represents engineers from all disciplines, aiming to promote and advance the profession and serve the wider community.
Tips and techniques for job seekers
Read our blog posts on
Job Industries
We offer jobs in the following industries for both the private and public sectors.
edenfx HSE recruitment
edenfx HSE Recruitment, a sister company to Hard Hat Recruits, are a team of qualified HSE people who are also professional accredited recruiters, now working to support their industry with specialist Health and Safety Recruitment throughout New Zealand.
edenfx have identified that HSE has become a dynamic part of every business and has forged its way to the top of the corporate agenda. It is this detailed understanding of the importance of HSE which has led edenfx to recognise the need to provide superior recruitment services exclusively for professionals within the Health, Safety, Environmental, Quality and Risk Management sectors.
edenfx HSE Recruitment specialises in
recruitment for the following disciplines:
Health, Safety and Environmental
Quality
Environment
Risk Management
Injury Management and Rehabilitation
Occupational Health and Safety
edenfx HSE Recruitment works within industries including but not limited to:
Agriculture
Aviation
Construction
Education
Electricity
Energy
Engineering
Environmental
Forestry
Health
Manufacturing
Mining
Oil and Gas
Public Sector
Retail
Telecommunications
Transportation
Please visit our edenfx HSE Recruitment website for more information.