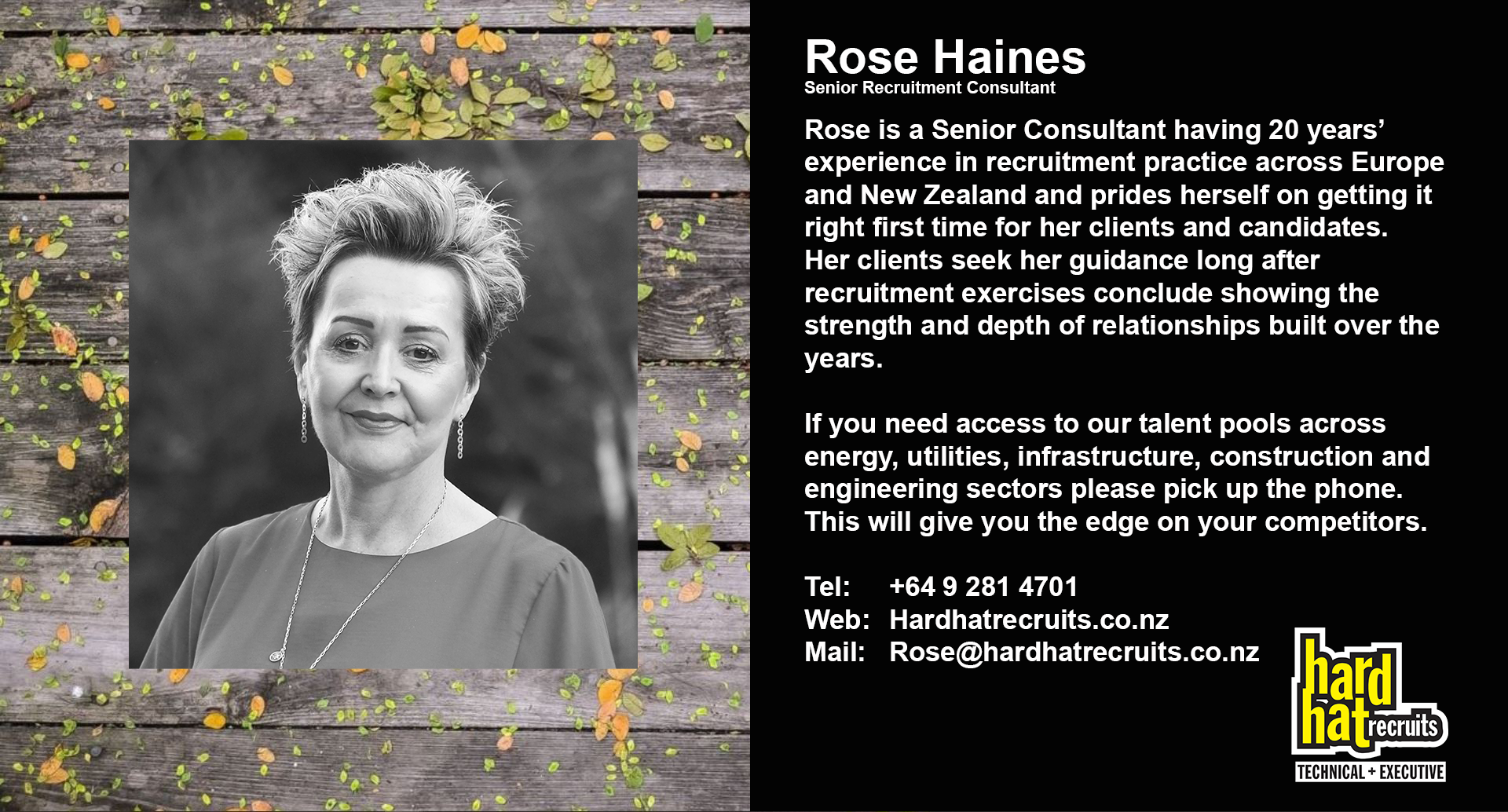 How did you end up in recruitment?
In a previous life in the UK, I worked as a Senior Level Executive Assistant. On arriving in New Zealand over 20 years ago I had the very good fortune to meet with one of the best and most talented Recruiters I have ever known, who also owned her own business. I was fascinated by the way she dealt with me. the clients and ran her business.  Later on, when being asked by her what I wanted to do next, I answered "your job".  She said that we needed to talk and the rest, as they say, is history.  This is my 22nd year in the industry.
If you could change one thing about yourself to date what would it be?
I constantly reprimand myself for not being able to speak German.  My mother was Austrian so I had every opportunity to learn, but neither I nor any of my sisters took  up that opportunity. Now when we visit Austria, I find it embarrassing that I can't speak to my relatives in their native tongue – yet they can speak to me in mine! This is on my bucket list and I will do it!
3 favourite things about NZ?
Where do you start? Everyone will say the environment, but you just can't take that away from us. I have been visiting Russell and Paihia in Northland for 24 years and the views still take my breath away every time I go there. Apart from that, the people of course and the weather in Auckland – never too hot, never too cold.
Now that we are in Level 3 again, how is working life at home for you?
The first time we worked from home earlier in the year, it was all new and of course like everyone else we had to get used to running our desks via Teams, Zoom and similar for all communication with clients, candidates and each other.  This time of course it was the easiest transition, with everyone knowing what to expect from the get-go. As a team, we all work very well together with excellent and ongoing communication being the key, so it really is "business as usual".
Given the changes taking place in labour markets across New Zealand and with borders being closed to overseas applicants, how do you expect to add value to local businesses?
As is always the way with uncertain times, the first thing to go is often recruitment and training.  Many businesses have had a recruitment freeze on, although these are slowly starting to lift now. The are certain industries where recruitment, while less than normal, is still very active, ie. the power sector.  However, the challenge here is to find strong candidates who are already in the country, hold the correct "right to work", and who are also looking for a change of employment during this difficult time in the world.  Fixed term contracts are an option that more and more employers are looking to explore now, rather than taking on permanent staff, when even they don't know what the next 12 months or so will bring.  However, we at Hard Hats are also using this time to work very much with candidates and are preparing our "golden collection" of excellent people who are ready to go when our clients are!