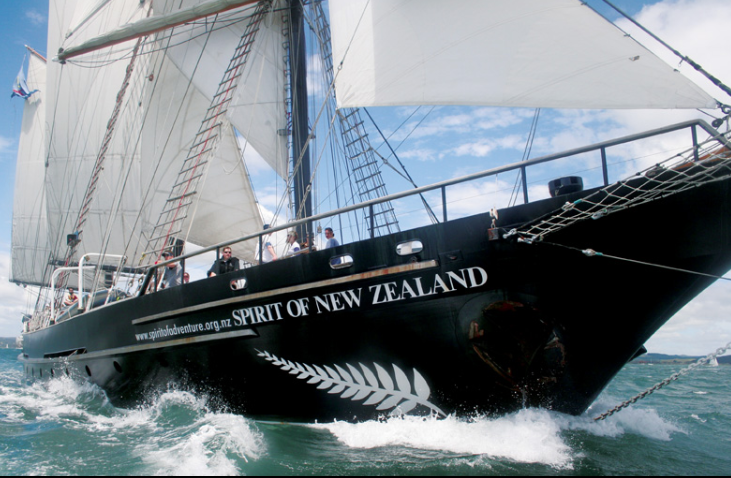 NEWS
Hi All,
Another 2 weeks has passed by and it has been a superb period of reflection and quality communications for our teams at Hard Hat Recruits.
We are all working from home and it has given us time to reflect on the gifts that working at home bring; whether this is quality time with the family and being able to read a bedtime story for the littlies or rediscovering a love of baking (me) and a dire need to get back seriously exercising when events allow (me again).
This newsletter is a little different in that we would like to showcase Sarah Booth who was the deserving recipient of our Annual Sponsorship of a place on the 10 day voyage on the Spirit of Adventure. After reading Sarah's words on her experience it is evident she was the best possible person for the 2019 award – well done Sarah – you will pass the baton now to the 2020 winner of our scholarship – to be continued!
We are also featuring one of our team in the newsletter so you can get to know a little more about the people who make our teams so successful – they are all genuine folks who care about what they do, this newsletter features Amanda Stringer who has been with us for 5 years. She shares a little more about herself later in this edition…
So, another two weeks hopefully on level 3 and I'm happy to say the entire team have of course been super positive throughout, having spent quality time involved in meaningful conversations with clients and candidates around NZ.
These positive gains and new habits that working from home have brought will be taken back into the office when we are ready to transition back with the rest of New Zealand.
One thing is for sure, we will do it with enthusiasm in an approved and safe manner – please see our edenfx HSE Newsletter for snippets on safe return to work.
Until next time, take care!
Alison Gill
Managing Director
For a list of all our roles click Here
For the best updates on New Zealand's Covid19 response click Here
Spirit of Adventure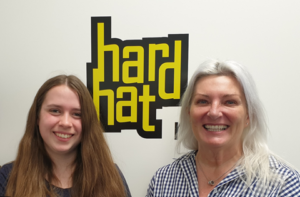 Our sister company Hard Hat Recruits are very pleased to have sponsored Sarah Booth on the Spirit of Adventure 10-day voyage in March 2020. Here is a snippet from her experience:
"My trip was absolutely amazing. It was nerve-racking at first preparing to board the ship and getting to know everyone on the first day, but everyone was so wonderful and I ended up making a lot of good friends."
5 Minutes with Amanda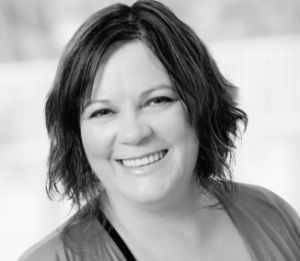 Favourite memory?
School holidays spent in Hawkes Bay at my grandparent's house, country air, horses, fruit eaten straight from the tree. (Lying in wait up those trees to dump buckets of water on my brother!).
One place you want to visit?
Italy – my mothers' family were Italian and I've read a lot of books about summers in Tuscany!
Describe your perfect Sunday morning?
Good coffee, good brunch, maybe a stroll around some local markets. Or, maybe just sleep in.
Favourite place?
Years ago, before 911, I travelled to New York and for a people watcher like me, boy what a city! I'd love to go back one day.
Favourite item in your wardrobe?
Handbags, a girl can never have too many handbags, don't make me pick just one.
Favourite thing about your job?
When a role is placed, I'm not sure who is more excited, me or the candidate. People are what makes this job.
Favourite cuisine?
Italian, just like Nana used to make. Vietnamese is a new favourite after my sons travelled there.
If you would have dinner with anyone, dead or alive, who would it be and why?
Our family Christmas dinners were loud, loads of fun and we ate Bolognese that cooked all day. I'd love to bring back all the family so that my children could experience it. If Jason Mamoa could come too, that'd be great.
Hard Hat Recruits Newest Jobs
Electrical Fitters
Nationwide

·         Various locations

·         Great employers

·         Excellent opportunities

Apply Here

Cable Jointers
Nationwide

·         Various locations

·         Great employers

·         Excellent opportunities

Apply Here
Distribution Line Mechanic
Hamilton

·         Hamilton location

·         Some travel & working away

·         Great opportunity to join an industry leader

Apply Here

Cable Jointer
Wellington

·         Wellington location

·         Close-knit team

·         Join a diverse and inclusive workforce

Apply Here
Line Mechanics
Nationwide

·         Various locations

·         Growth and career paths

·         Established employers
Apply Here

Service Technician – Electrician #5636
Auckland

·         Options for work on international projects

·         Competitive hourly rate and overtime

·         Long-term career development opportunities

Apply Here